Sharing documents & files
Zeit Gypsum RESOURCES
FAQ
Based on the international standard BS 5234, impact resistance of walls/drywall is classified into five bearing levels:   1/ Poor bearing 2/ Moderate load 3/ Extremely powerful 4/ Extremely heavy load 5/ Heavy load   Most common wall/drywall is strong enough to support the hanging of most household items such as paintings, photos, televisions with thin screens, etc. Other heavy items, such as kitchen cabinets, air conditioners, bookshelves, and so on, must be planned ahead of time so that construction workers have adequate reinforcement details inside.
There are two types of gypsum ceiling applications available today:  1. Drop ceilings, also known as floating ceilings, are ceiling types that are assembled from finished products and do not crack when subjected to high vibrations. Simple to build, with easy maintenance and repair of the electrical and water systems above. Corrugated iron factories, offices, apartment corridors, schools, and factories frequently use this type of ceiling.  2. A concealed ceiling is a type of ceiling with a high aesthetic value that can be used to create a variety of ceilings. various texture patterns Suitable for stylized, formal, traditional, or contemporary design... Popular for decorating large halls, living rooms, and bedrooms, among other places. Additional surface finishing steps, such as painting or pasting paper, are required for concealed ceilings. As a result, homeowners can select the best option for their needs.
Zeit Gypsum warrants the following defects if used correctly and in the recommended environment: - Peeling paper - Sagging panels
Estimation of
Material cost
Estimate material costs

with Zeit Gypsum to make the best decision for your home's ceilings and drywall!

Note : This material cost estimation formula is provided for reference purposes only and does not completely replace the calculation of actual materials calculation on the construction site. For specific advice, please contact Zeit Gypsum's technical team at (028) 3535 9295.
Resource Topic
Warranty Information
Read more
One-for-One Replacement in 10 years
Homeowners using Zeit Gypsum products will benefit from Zeit Gypsum's 10-year 1-for-1 replacement program. With this program, installers can confidently finish their projects, helping homeowners feel secure and satisfied! Zeit Gypsum's "1 for 1 replacement program in 10 years" applies to all Zeit plasterboard products purchased and installed in the period between July 2022 and […]
Brochure/Leaflet
Zeit Gypsum Brochure
2022/06/15
Download
Certificates
QCVN Certification Zeit Standard 1220x1830x9mm
2022/06/15
Download
Certificates
ISO Certification
2022/06/15
Download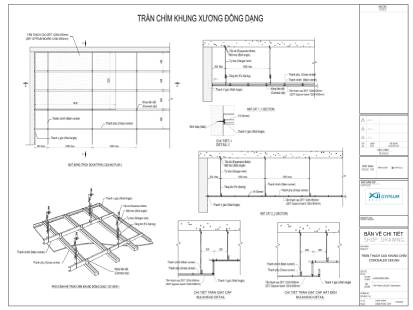 Drawings
Standard Concealed Ceiling with C Runner
2022/06/16
Download
Download My Zeit now to enjoy the hottest promotion and loyalty programs!
My Zeit is Zeit Gypsum's application for Retailers and Installers to quickly update information and enjoy the latest promotions.